The Magichanism interface allows you to manage your rooms from a distance, or to animate the game in front of your players while having all of its features on mobile and tablet.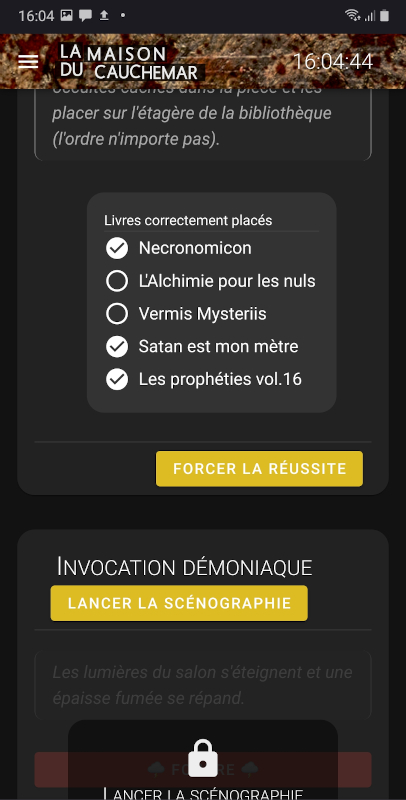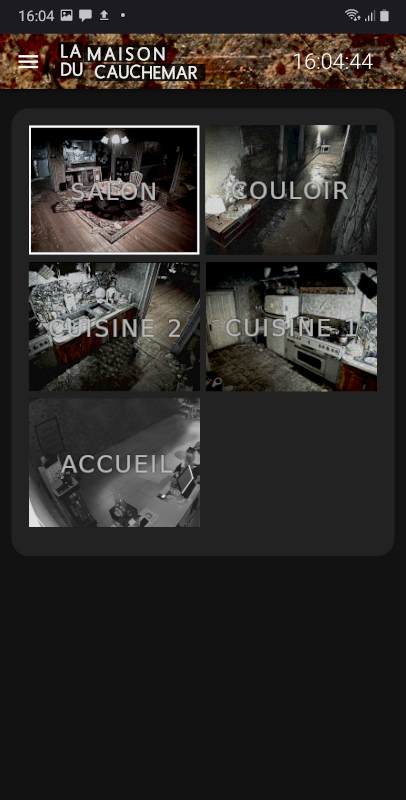 with a single click, you can switch beetween several courses , scenarios or variations of your room, offering your players an awesome replayability.
For example, you will be able to expand your audience by offering an adaptable difficulty or multilingual rooms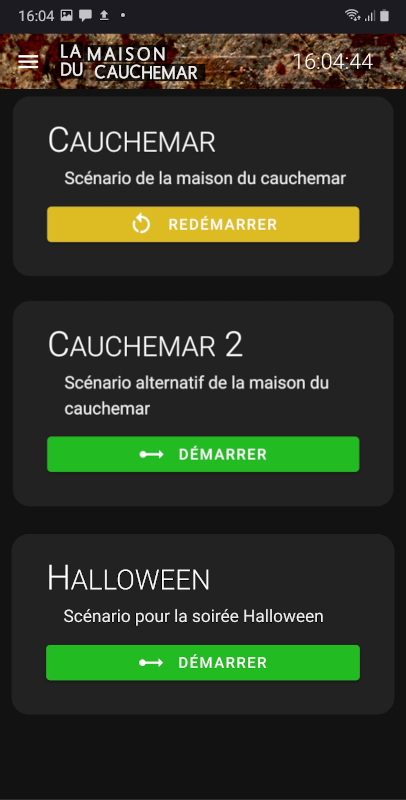 To highlight elements that are important to you, our pc / mobile phone interface is tailor-made with you. Integrated instructions for your game-masters simplify their training.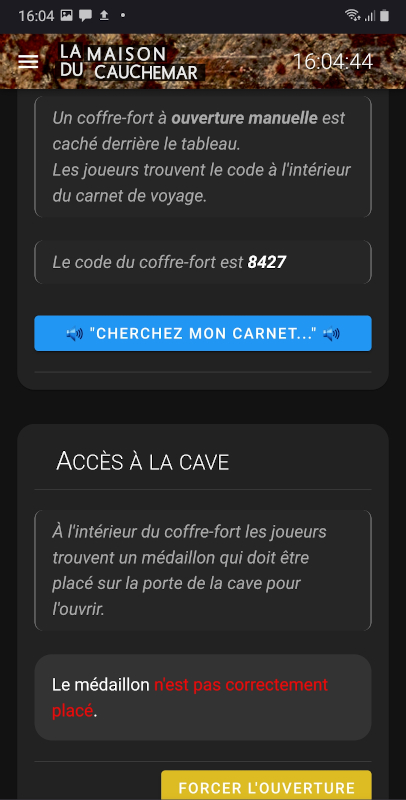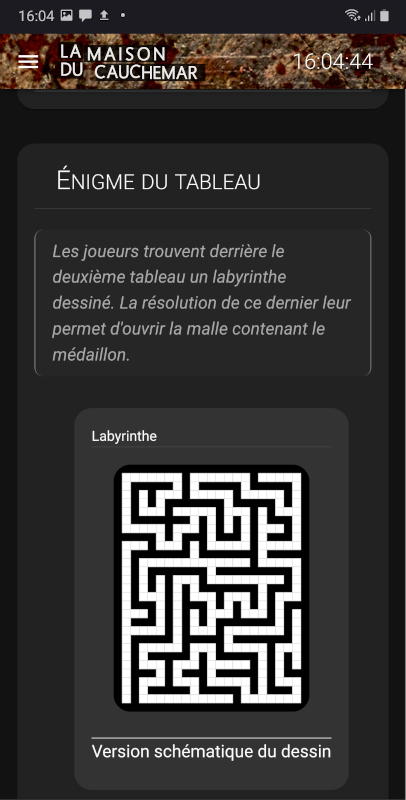 Set up procedures for your game-masters or fine-tune your room directly from the interface.
In the event of a problem, our system can be securely remotely managed, which allows our teams to quickly carry out diagnostics and maintenance without the need to travel.
* Apart from remote maintenance, our rooms do not require Internet access.